After all the lockdowns and missing the beach 2 or 3 summers, it's finally time to book your trip to Asia! Where else, but the Land of the Smiles –  Thailand. Railay beach is touted as one of Thailand's most beautiful beaches. It's a small peninsula sandwiched between the cities of Krabi and Ao Nang. Immense limestone cliffs surround the beach amidst a backdrop of lush jungle. Because of the cliffs, mainland access is impossible; thus, you can only reach the beach by boat. At any rate, this lends a desert island feel to the beach.
Railay beach is composed of a couple of beaches – East Railay (or Sunrise) Beach and West Railay (or Sunset) Beach. The former serves as the docking point for boats that come in from Krabi. However, since dense mangrove covers the majority of East Railay, it really isn't suitable for swimming. In any case, you would still find plenty to do there, since there is a commercial area that runs along a promenade at the northern end of the waterfront. Here, you would find various establishments such as restaurants, bars, and more. The Diamond Cave, another tourist attraction, is also accessible through East Railay.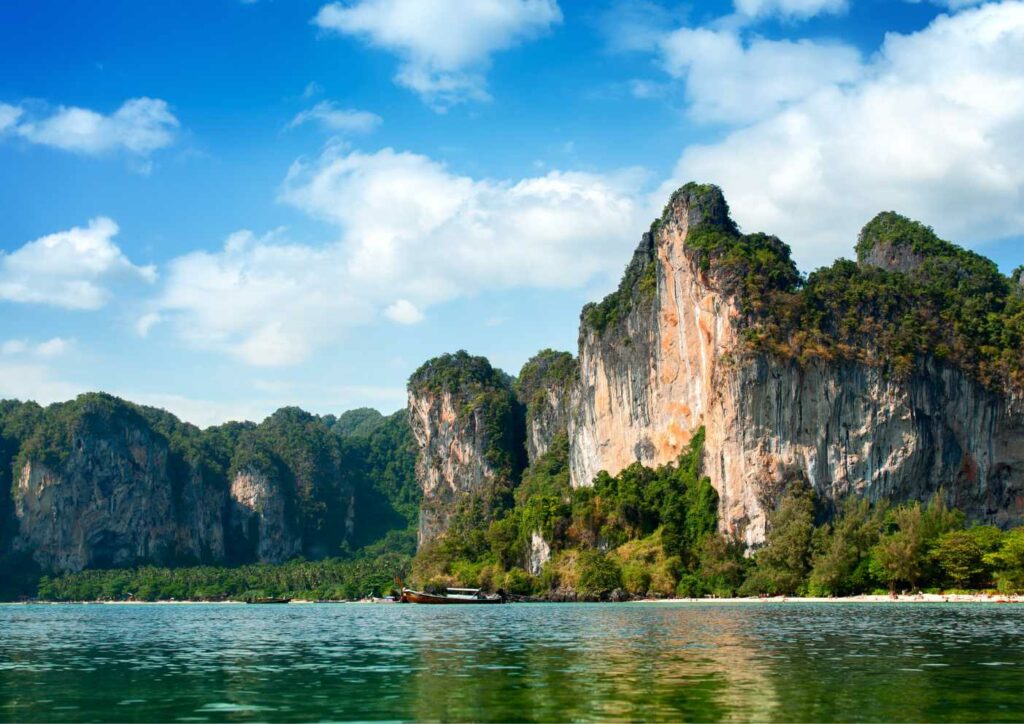 West Railay Beach, on the other hand, connects to the East side by paths lined through the large resorts. You can also reach West Railay from East Railay through the trails found among the jungle cover. The limestone cliffs mentioned at the get-go are actually here on the West side. Long-tail boats and ferries are available here if you want to go island hopping. Nevertheless, just like East Railay, there also are some restaurants and shops found on a short walking street.
Rock Climbing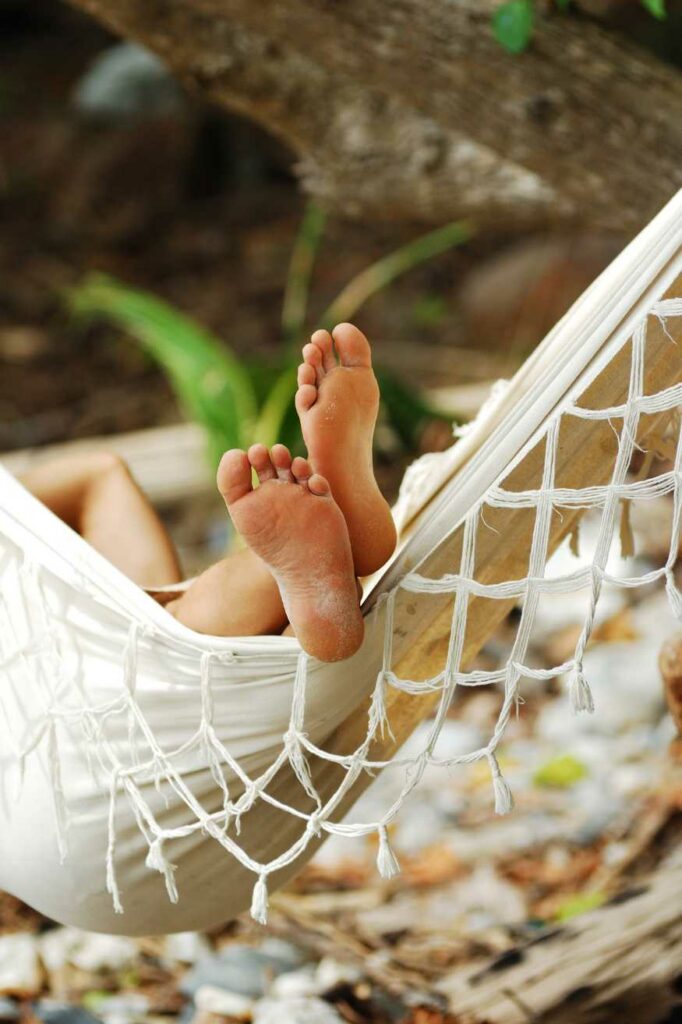 Rock climbing is easily the most popular thing to do in Railay Beach. In fact, it is one of the coolest ways to have fun and meet new friends while vacationing in Thailand. You'd be surprised at the diversity of people you would find climbing the vertical rock walls of Krabi. That's because tourists from other countries have discovered how popular rock climbing is in Krabi; thus, they also want to share in the fun.
Rock climbing is so famous in this part of Thailand that a number of climbing schools have already been set up. In turn, many young tourists have been enticed to sign up for classes.
Snorkel and Swim
However, there are plenty of opportunities to go snorkeling and swimming, too. You may reserve a special sunset tour with Krabi Sunset Cruises from Ao Nang or Railay beach and take part in island hopping, sailing, snorkeling, drink cruises, and watching the sun set.
Relax and Watch the Sunset
If you're not up for any of the said activities, you can, of course, just lay back and immerse yourself in the gorgeous scenery or you can curl up in a hammock or lounger with a cold drink and a good book in hand.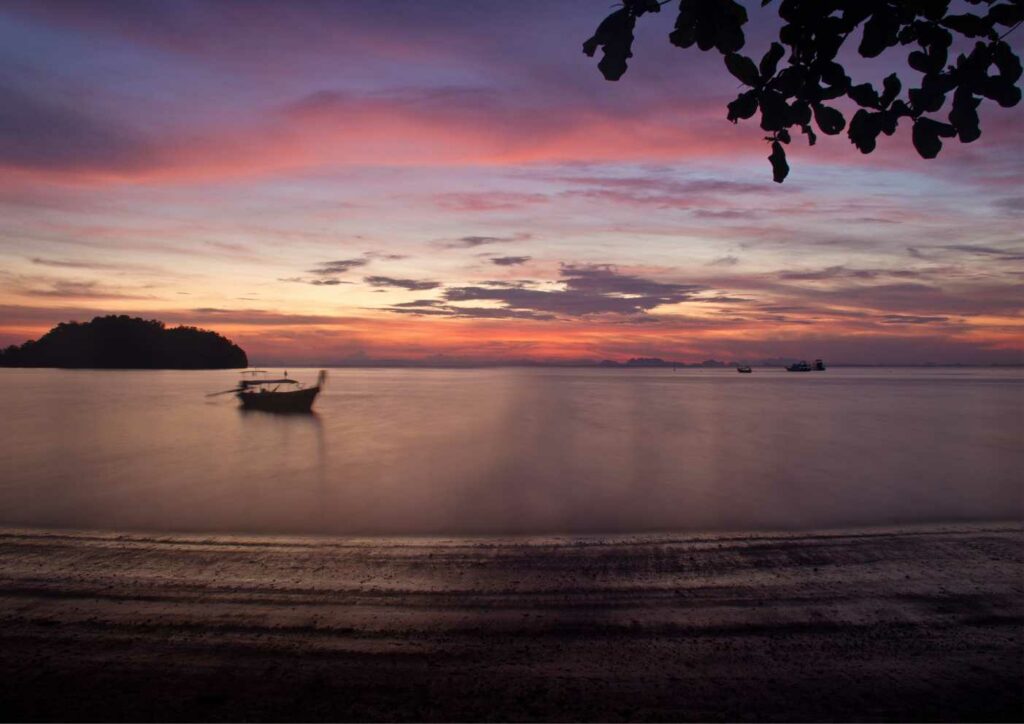 Because of Railay Beach's nonexistent proximity to the mainland, only people who truly want to uninhibited rest and relaxation visit the place. That is why the beach is still relatively green and attractive. It's not even fully developed, so accommodation is normally limited during peak season.
Night Life
Of course, since lodging is a must when you visit a place such as Railay Beach, you would really have to set aside a budget for it. Some people book themselves in other resorts and just take a 15-minute boat ride going to Railay every day. However, if you live off the beach, there's a big possibility that you might not be able to enjoy what small nightlife the place has to offer.
Therefore, if you want to meet fun, exciting, and thrill-seeking people just like you, visit Railay Beach and get started with rock climbing. Drink in the spectacular view surrounding you as you go high up on a rock ledge and get that adrenalin pumping.