Think holidays in Cuba began and end with Havana? So do most, but look a little beyond the obvious and join the privileged few than discover more!
There's nothing quite like having something named after you as a means of thanks to your hard work and commitment – something Isla De La Juventud represents in fine form. Having been previously known under the equally charming handles of the Isle of Pines, Parrot Island and even Treasure Islands, Isla De La Juventud was renamed with the current moniker in 1975 as a tribute to youngsters studying, working and basically making the island what it is today – a real Cuban gem!
The region is comprised of nearly 700 small islets and cays, delivering a remarkable sensory experience for any visitor to Cuba in the form of the Los Cannareos archipelago. Nearby hills hide an insurmountable fortune in diverse and frankly stunning marbles, along with lush vegetation that contrasts remarkably with the rough coastlines.
Locals and visitors alike often refer to Isla De La Juventud as the land of ceramic and citrus, as along with the marble deposits the region is also an important centre for fruit production. Prior to harvest season, the air is filled with the intoxicating and unforgettable aroma of lemon blossom, as the enormous orange and grapefruit plantations near readiness. The quality of this fruit is in huge demand all over the world and is not to be missed out on when paying a visit to Cuba.
Such an overwhelming abundance of important historical and archeological sites has seen the Isla De La Juventud become a protected zone recognised all over the world, where rare and exotic creatures like enormous lizards and wild pigs run free as nature intended.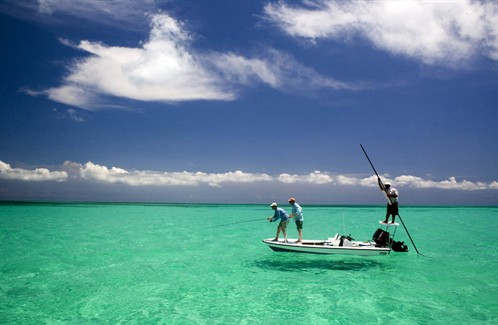 This really is the kind of natural wonder you don't want to deprive yourself of if finding your way to Cuba, this year or any.
Marine National Park Punta Frances toward the South West of Marine National Park Punta Frances represents a preserved ecosystem the likes of which you're not going to find anywhere else in Cuba, or around much of the world of for that matter. Covering over 4,000 hectares, it pretty much goes without saying that if you have an interest in nature, this is a truly unmissable sight and experience in Cuba.
Beneath the surface of the water can be found a breathtakingly beautiful coral reef with the kind of diversity and untouched perfection words alone cannot do justice to. The local El Colony Diving Centre organises responsible scuba diving and photography excursions both day and night, which have received critical acclaim for the way in which they have no detrimental impact on the natural wonders.
And of course, for anyone looking to keep themselves a little on the dryer side, the local beaches are out of this world. The black sands of Bibijagua Beach are particularly enchanting, flanked by small patches of dense jungle, water springs and stunning rock formations.
Every corner of Cuba is dripping with history and La Isla de La Juventud is no exception – this just happens to be where Fidel Castro was imprisoned at the time of the Cuban revolution.
There's so much more to Cuba than the capital – it's just a shame so many more don't find out for themselves.
– By James Longford
James Longford is a part-time student and full-time travel enthusiast, whose passion was ignited after taking his first holidays in Cuba with his parents as a child. He lives in Huddersfield and intends to continue his blogging commitments while pursuing a career in independent tourism.